Product identification in the automotive industry
The automotive industry is one of the largest and most important industries we know. Through coding and labeling, car parts are identified and traced. As you can imagine, identification is essential in this industry. Geostick has specific solutions for this complex industry. Do you want to know how we can help you? Please contact us.  
From industrial labels to European approved tyre labels
Identification of the products is of the utmost importance and the preservation of this identification is just as important. We use high-quality material with excellent adhesive strength and adhesion under challenging conditions. High or low temperatures, high humidity or even wet conditions? No problem. We have the perfect solution for every problem. We are familiar with industrial standardization and regulations. We produce in a sustainable way and use sustainably produced materials – sustainable labels that are perfect for products in the automotive industry. Whether it concerns industrial labels, tyre bonding or the European tyre label. We can print them for you in any desired size, shape and colors. If you prefer to print them yourself, that is no problem at all. We have various printing and labelling solutions. Our experts are ready to advise and help you.   
Contact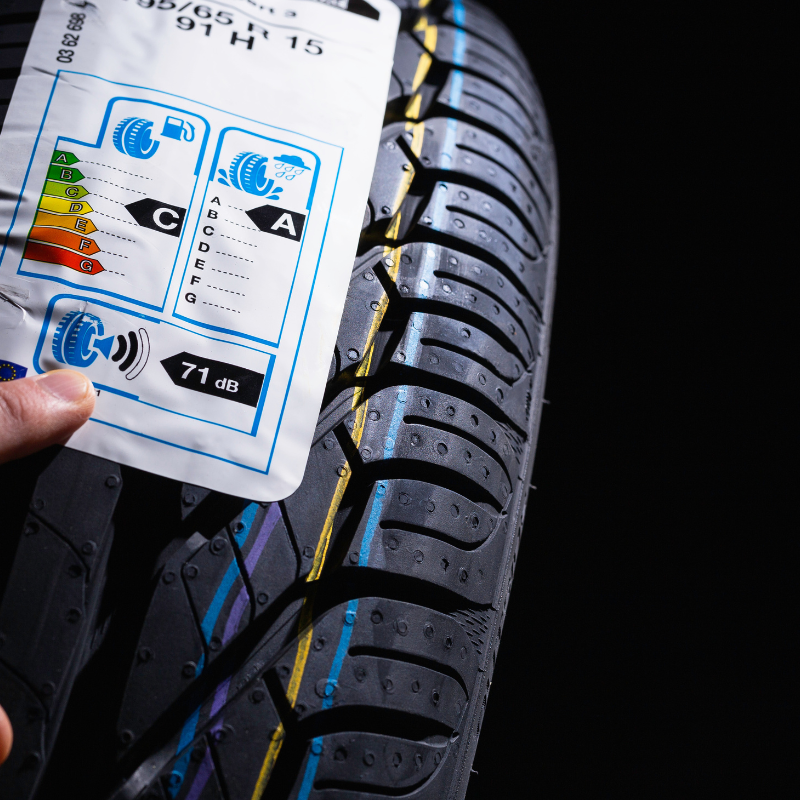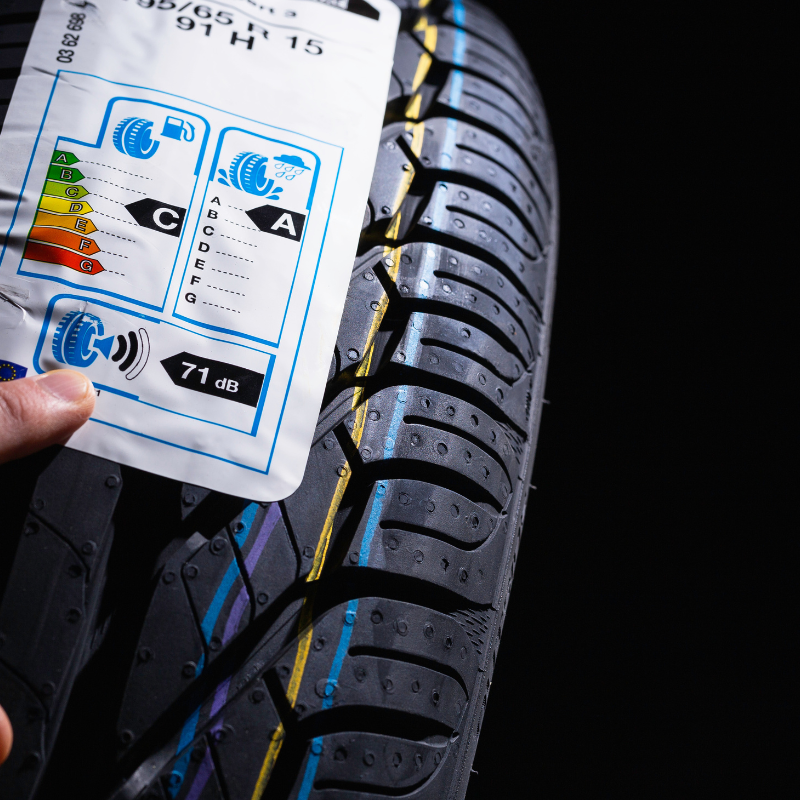 European tyre label
All European points of sale of car tyres are obliged to carry the European tyre label. When you are looking for a car tyre, the tyre label provides information about the fuel consumption, safety and noise production associated with a particular car tyre. With this information, the consumer can make a conscious choice. The European tyre label must be affixed to new tyres.  At Geostick you can go for European approved tire label for both summer and winter tires. 
Are you interested and do you want to know more? Our advisors are ready for you and are happy to help you! Feel free to contact us.   
Contact