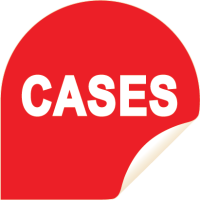 Marcel's story
The customer visit
Marcel's Green Soap is a producer of cleaning products made from green soap. After years of working at Unilever, Marcel decided to start his own business in 2016, with the idea that the production of cleaning products could be improved. He sees a gap in the market for 'light-green products' – which was already existent in the US,A but not yet in the Netherlands. 
Durability
He founded the Green Soap Company to supply green soap products: good for your skin and home, but also for the environment. The products are not solely tp clean your house, but also the world around you. This idea of sustainability applies to all aspects of its products: the bottles are made of recycled plastic and the soap is plant-based and biodegradable. In addition to his own products, he tries to stimulate sustainability at all his suppliers so that the entire laundry and cleaning products industry becomes more sustainable. For Geostick the challenge arose to meet this wish. 
Labels stand out on the shelf
Started with cleaning products in 2016, the Green Soap Company nowadays also produces detergent, hand soap, toilet cleaner and even a deodorant sticks. For a large number of these products, Geostick makes the fun and striking labels. On the labels you see drawings of Marcel with his three daughters – they were his inspiration to develop greener cleaning products. This also gave rise to three promises: a cleaning product that smells good, cleans well and is good for the environment. Due to the colors and the beautiful soft-touch laminate, the packaging really stands out on the shelf and conveys the sustainable message. 
Sustainable materials at Geostick
Are you also looking to add sustainability to your products? Geostick can help! Together we carry out a recycling check to see whether your packaging is eligible for recycling. In addition, we advise on even more environmentally friendly and recyclable alternatives in the field of labels and packaging. 
For example: 
Materials made from recycled material

 

Compostable packaging materials

 

The combination of PP products and PP labels.

 

Geostick Backing Paper Recycling Program

 
Looking for more information about solutions in the Home & Personal care sector? Continue reading Read more.