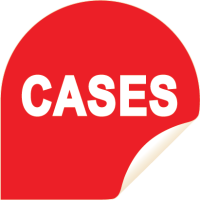 Mitsubishi provides 3D printed tour for Geostick delegation
The customer visit
The customer visit to MCPP (Mitsubishi Chemical department for Performance Polymers) was thoroughly prepared. What labeling challenge did our customer face, and how are our products being utilized now?
Geostick and total solution in the same breath
Upon arrival we are greeted enthusiastically by our own Wouter Annes, service technician at Geostick. At MCPP we offer a total solution: from labels to printing solutions and also service maintenance. Today he is present to solve a problem with one of the Epson printers. 
This integrated solutions has been a great result of internal multidisciplinary collaboration between our Print and Labeling Solutions division and the sales department. Thinking on their feet enabled us to actively listen and ultimately advise our customer with a tailor-made (total) solution. 
MCPP
MCPP produces a thin plastic wire that allows a 3D printer to 3D print a spatial object. A company and production location which you do not visit every day if you work at a label company. 
A cursory glance in the MCPP reception area reveals that many parts of the interior are 3D printed. Tables, desks, cabinets, vases and even a 3D printed bicycle. Dirk Versteeg, Quality and Operational Manager at MCPP, provides the tour of the production hall and is the point of contact for the collaboration between Geostick and MCPP. 
A smile from ear to ear
During the tour, Dirk explains the problem that MCPP encountered and for what challenge they contacted Geostick. Stains on the prints caused a delayed labeling process, but were often detected after printing. This greatly disrupted the entire process, caused annoyance and loss of time. Time is money, and no one wants to walk around annoyed at work. On top of that, the contact with their then supplier was not pleasant, so Dirk decided to explore the market. 
The way in which Geostick thought along in the interest of the customer and the services provided were things that Dirk emphasizes in the conversation. The two supplied Epson TMC7500G Colorworks printers are loyally employed by MCPP. The company no longer has to worry about broken printers or stains on the print. In addition, a nice detail is that MCPP previously wore about 30 print buttons per year at € 300 per item. These charges are void due to the Epson lifetime printhead warranty. 
Curious about the solutions we can offer your company? Please feel free to contact us. 
Contact