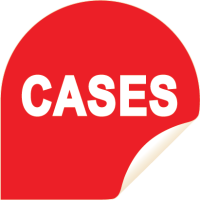 Saus.Guru - Madame Jeanette Hot Sauce
Label as a brand experience
Saus.Guru, the sauce specialist from Twello, offers spicy authentic Caribbean salsa sauces under the label 'Madame Jeanette Hot Sauce'. Not only the taste must convey the true Caribbean experience, but the entire packaging. For the bottles to match the look with the taste experience, Saus.Guru was looking for a label with many design possibilities. 
Visually stimulating
The Caribbean has beautiful (sub)tropical forests and parks full of colorful flowers and sparkling waterfalls. This oasis of visual stimulation brings you into balance as a human being. A feeling that also comes to mind by the dishes prepared with one of the sauces of Madame Jeanette Hot Sauce™️. Sensory stimulations are essential to the brand experience of Madame Jeanette Hot Sauce™️ and were the starting point for the creative role of Geostick. 
In the product's visuals, you see that the design consists of waving plants and flowers with different designs between which you see the sauce. What is truly exceptional about this label is that no product label has the same design. Each type of Madame Jeanette Hot Sauce™️ sauce has its own identity, which is visually emphasized by its own color variant. 
Sleeves
For the sauce bottles to have this fresh look, Saus.Guru chose to use shrink sleeves.  The shrink sleeves are printed in our Digital Printing Center (DPC) using Mosaic techniques. The advantage of shrink sleeves is that it allows for 360-degree printing. 
By means of heat, this flexible packaging melts around the product which makes the sleeve fit snugly around the sauce bottle. 
Unique designs with HP SmartStream Mosaic
With the software program HP SmartStream Mosaic, Geostick designed the unique designs for the Madame Jeanette Hot Sauce™️. From one design we create countless unique designs by combining, scaling and rotating certain patterns. The more complex and colorful the original file, the better and more unique the results. 
Saus.Guru makes optimal use of designs to give its labels a unique look, so that they are real eye-catchers on the shelf. 
Need a colorful solution?
Do you wish to stand out on the shelf like Saus.Guru? Feel free to contact one of our advisors or view the Food & Beverage page for even more solutions.
Contact