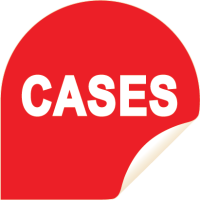 Eurol goes for (triple) double power
Quality is in our labels
Eurol has been the only Dutch independent producer of lubricants and technical fluids since the 80s. And for more than 40 years they have been delivering on their promise 'Quality is in our nature'. For Eurol, it is essential that quality is reflected in all aspects of their product and service. In the pursuit of and promotion of high quality, Eurol and Geostick have found each other: Geostick has been a regular supplier of the particularly attractive labels of all Eurol products for years. 
Triple and double power
In addition to the usual single labels, Geostick also produces many triple and twin labels for Eurol. These labels consist of several layers, which gives room for extra product information. This space is desperately needed since Eurol's products are available in more than 80 countries – user information must be explained on the label in several languages. By using the twin and triple label technique, only one type of label needs to be produced per product instead of multiple language versions. 
Form and function
The best-known Eurol products are packed in shiny plastic bottles with striking shapes. Together with the color and finish of the bottles, this ensures a qualitative appearance. The labels fit in seamlessly with their striking graphic design and therefore become more than just information carriers. 
Well-oiled cooperation
For Eurol it is important that a supplier is reliable in terms of deliveries, and guarantees consistent quality at good conditions. In addition, a supplier must also be flexible and innovative. Eurol expects Geostick to have room for urgent orders, and that we are aware of the latest developments and can also offer them. Think of innovations in the production processes, but also in forms of delivery, for example ICT developments and working with digital files. 
Reliable partner
Geostick has come up with a solution to be able to place all the desired text on the label on the narrow cylindrical sprays from Eurol. The label looks like a twin label, but it is a single label. This label can only be applied to cylindrical packaging. 
""Geostick is a reliable partner in both quality and delivery reliability. All this in a very pleasant collaboration." 
– Jeroen Raanhuis, Purchase Manager at Eurol
Are you curious which solution can help you? Go to our Oil sector page for more solutions or contact us. 
Contact