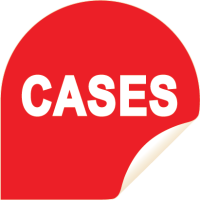 Bottel Beer
Bottel Beer is an expert in – how can it be anything else – bottling beer. They are based in Amsterdam and have built up a very impressive customer base in a relatively short timeframe. As a result of that growth, they ran into the challenge that production quantities increased too fast that they could no longer keep up with the labelling. Fortunately, Geostick was able to step in and solve the problem together with Bottel Beer. 
Supporting growth
"Our production went so fast that the pre-printed labels could no longer keep up. The volume was simply too high. Together with Geostick, we looked at the possibilities and found the solution in the Oki printer, it is really beautiful." 
– Willem-Jan Ruder, operational manager of Bottel Beer
Oki-printer: flexibility where needed
After an explanation of the Oki printer, the tour of the production facility. The place where the magic happens. The hall exceeds expectations and is a feast for the eyes, especially for beer lovers. Especially the overloaded pallets and storage areas attract attention. Bottel Beer grows fast, very fast which is to be seen in all aspects within the facility. With names like Affligem, Kompaan and Hoop (and many others) in the customer base, you do something right and growth will take place. 
Outstanding labels for standing-out breweries
The unique styles with which brewers wish to distinguish themselves are not limited to the flavors they create, but also to their labels. Those labels are one-of-a-kind, using different formats and artwork that needs to be adapted. Customization is key for those breweries.  
Fortunately, the Oki printer, in full the Oki Pro 1050, offers a solution to this challenge. The printer is very accessible and user-friendly. It has a unique property of printing in five colors (CMYK + White) which makes it possible to print on transparent or pre-printed labels. This offers flexibility and an opportunity to differentiate. Indispensable in serving the various colorful and sometimes extravagant brewers of Bottel Beer. 
Labels as a distinctive medium
Labels are not solely functional for providing information, they can also be used to increase your brand experience. Get advice and contact us without obligation or visit our Food & Beverage page for more solutions and information.
Contact